NWT Tourism launches "The Northwest Territories Will Change You" Campaign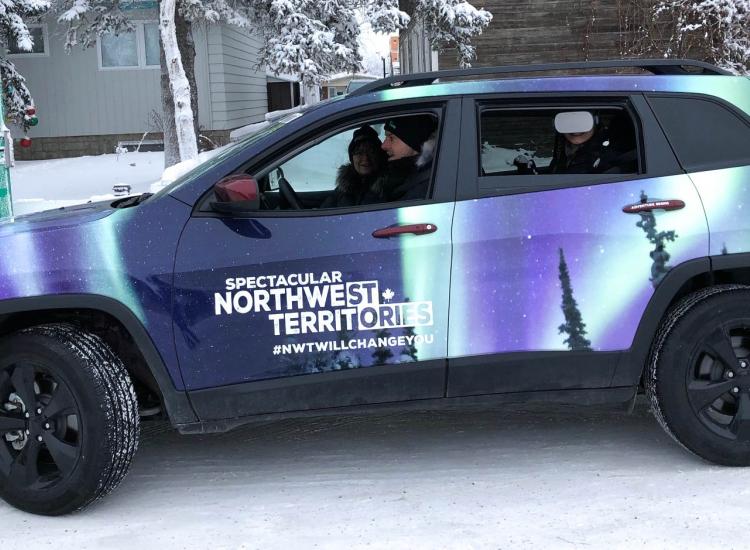 Northwest Territories Tourism is launching a brand-new campaign and it involves some very innovative components. 
The transformational change theme grew organically from stories from visitors who said over and over that a visit to the Northwest Territories changed them in some significant way. The challenge was to design a campaign to demonstrate to potential visitors the transformative power of the Northwest Territories, and the new campaign is the answer to this challenge. 
The new 2020 Explorers' Guide has a brand-new Augmented Reality feature. This works whether you use it with the physical guide or if you choose to download the guide or view it online from the NWT Tourism website. Check out the guide here. Download the app to view the guide for Apple or Android. 
The Virtual Reality car, decked out in an Aurora decal wrap and equipped with an Oculus Rift headset will be hitting the streets of Toronoto, Vancouver and Calgary. 
The campaign will have a second out-of-home component, which is an activation zone at the Toronto, Vancouver and Calgary Outdoor Adventure Shows. 
Both through the vehicle and at the consumer shows in Toronto, Vancouver, and Calgary participants will have a chance to win one of four trips, each showcasing a different region of the NWT.
A spectacular wrapped vehicle will be seen in and around Yellowknife in coming weeks.
For more detailed information, please click here.